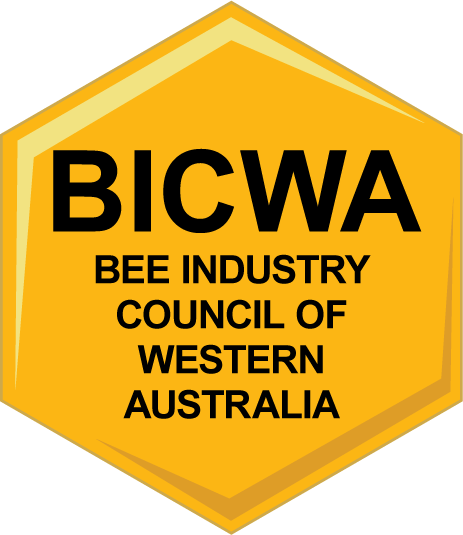 BICWA


Bee Industry Council of Western Australia Limited



Representing WA Beekeepers and West Australian Honey
Honey Month
​
​
Bees 2 Honey Incorporated -

Honey Festival 7 May 2017
Come and enjoy the annual West Australian industry's Honey Festival.
The next festival will be held at The House of Honey 867 Great Northern Highway, Herne Hill, on the 7 May 2017.
Have you ever wanted to know more about keeping bees and how honey is made? Come to the Honey Festival in the Swan Valley and rub shoulders with local beekeepers.

Itinerary
10:00 Enter cakes into competiton / Festival Starts
10:30 Waggle dance for the children – learn how
11:00 Commercial loaders demonstrations EZYLOADER (in carpark)
11:30 Honey cake judging and winners announced
13:00 Talks and presentations
1430-1500 Q&A with the beekeepers
1430 Waggle dance for the children – learn how
1530 Commercial loaders demonstrations EZYLOADER (in carpark)
1600 Close of festival
​
What's on this year?
Children's Activities Include:
What is Honey Month All About?
Honey Month's aim is to promote Australian honeybees and their products to a broader public. In 2012, honey week (as it was called) was organised for the first time in Western Australia. A small scale festival proved to be extremely successful attracting far more visitors than originally anticipated. Honey Month is now a national event.
​
Beekeeping is a career that is declining in numbers through a retiring workforce. With this in mind one of the driving forces behind Honey Month is to develop an interest in beekeeping by the younger generation as well as to educate the public to support WA honey and their beekeepers. Bees are also under threat by disease, climate change and though dwindling forest resources. It is important for the community to appreciate and understand the importance of bees in Australia as our master pollinators and how important they are to our food diversity here in Australia.

This non-for-profit event is kindly sponsored by: