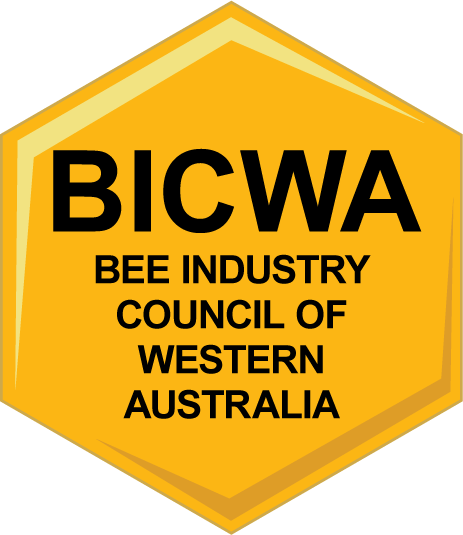 BICWA


Bee Industry Council of Western Australia Limited



Representing WA Beekeepers and West Australian Honey
Last Years' 2019 BICWA Conference
Sustainable Beekeeping for the Future
Mandoon Estate, Caversham
Fri 24th - Sat 25th of May
Local and International Speakers

Exhibition & Trade Stands

Networking Opportunities
Thank ChemCentre

The ChemCentre Dinner for the industry engagement dinner was a fantastic evening with delicious food, honey and networking opportunities.
​
Feeding Bees

Turning a hobby into a Business

Technology in Beekeeping

International Speaker Chris Hiatt

Bee Genetics

National Biosecurity

Prescribed Burning

Climate Change

Use of Pesticides

Reports from BICWA, AHBIC, APC and Agrifuture

Capilano Update

Cert III in Beekeeping Update
Industry Research Extension:
​
ChemCentre & BICWA update presented by Ken Dods & Researchers involved as part of Chemcentre and BICWA research extension.

Sessions ran from 11.00am concurrently (in another room).

This was included in the conference ticket.
​
The Industry and Distributor engagement dinner was a great success and well attended (tickets sold out).
​