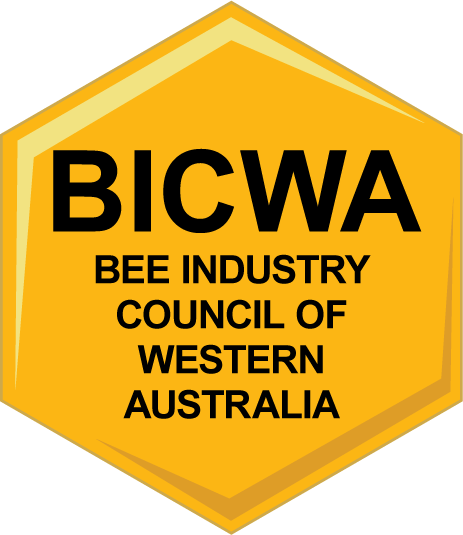 BICWA


Bee Industry Council of Western Australia Limited



Representing WA Beekeepers and West Australian Honey
​
" Better Bees, Better Business "
​
​​
After much deliberation the BICWA committee has decided to cancel the 2020 conference due to the potential risks to all our attendees.
We are still powering ahead to create a fantastic event for 2021. DATE: 29th June - 3th July 2021.
This years 2020 Conference was planed as an action packed 1 day event and not one to be missed.
Being a one day event, it is a very affordable way for you to take the time out of your busy day and learn about 'Better Bees, Better Business' and to hear and meet inspirational speakers and to network with others in the industry.
This year we will hear an overview on current research projects only as in 2021 the CRC mandate concludes and a big 2 1/2 day conference will be held. Initial planing has started already, stay tuned for this great event held from 29th June to 1st July 2021.
Sponsorship Opportunities Available Now
BE QUICK

, there is only 1option for maximum exposure - includes sponsoring and presenting
Great exposure guaranteed. Don't miss out, contact us today to discuss further.
​
​
​
Do you want to start your Conference experience with an overnight stay or two?
We can help you and recommend the following accommodation:
​
​
​
​
Merchandise

(coming soon)
Click & Collect Service, Order Today and Pick up at the Conference.
Bee Involved
Please contact us today to find out how you can help us make this a great event

Every bit of help is appreciated both in the lead up and/or on the day.
​
​
More details coming soon....
​
If you have any questions about the event, or sponsorship, contact us today.
​