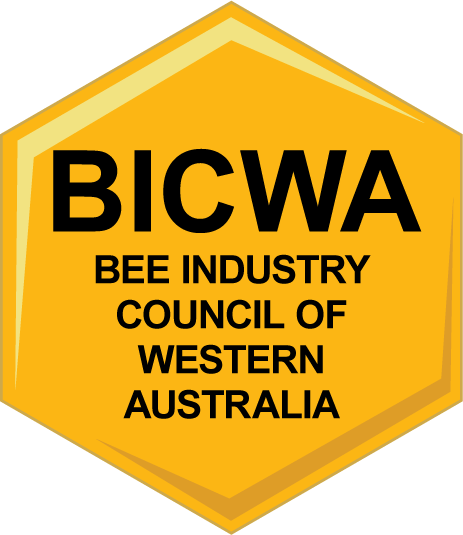 BICWA


Bee Industry Council of Western Australia Limited



Representing WA Beekeepers and West Australian Honey
Welcome to the site for Beekeeping in Western Australia.
​
We hope you find this site interesting and welcome any feedback or suggestions to improve this site in the future.
Click here to find out more About BICWA
​
Apis Cerana
Update on Apis Cerana incursion....
Exotic Jarrah vs Manuka
Declining exotic Jarrah due to ....
Click here to provide feedback on how we can improve sharing industry information
Let us know if you see something missing
We look forward to your feedback on how we can improve communications to contribute to the health of our important market and grow the beekeeping industry.
​
Contact us directly, or one of the following groups, if you have any questions or need more information:
BICWA news and events
Industry related up and coming events

Links to other news sources
​
​
Keep up to date on what is happening in the bee industry.
"Whether you are just interested in bees, wanting to have a hive in your backyard or would like to
become, or work for, a commercial beekeeper then you have come to the right place!"