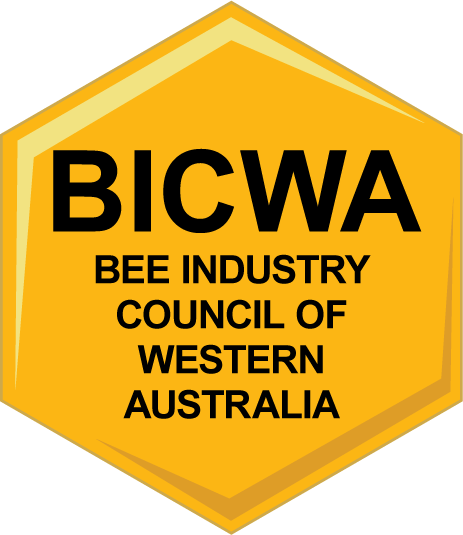 BICWA


Bee Industry Council of Western Australia Limited



Representing WA Beekeepers and West Australian Honey
Honey Bee Products by Cooperative Research Centre (CRC)
Cooperative Research Centre for Honey Bee Products
​
'Adding value to the Honey Bee Industry'
​
is the aim for the existence of our Centre.
And to achieve this, we have gathered expertise from very different academic disciplines to research new perspectives to deliver on this promise.
​
Most of these researchers are novices in the honey bee industry and the beekeeper community has been generous, working side by side with us to ensure we have the perspective of their experience and knowledge.
​
​
Our research team, including the training of 18 postgraduates intertwined through 31 projects, are producing exciting new outcomes for beekeeping in Australia.
​
Research is a strange beast. It first requires a deep and extensive understanding of what has gone before and a critical analysis to check if the conclusions use the right tools and assumptions. For Australia, the past research usually needs acclimatisation as the majority of the study sites are in the USA or Europe, different climate, flora and additional honey bee diseases. It is only when all this has been meticulously considered, novelty and benefit for our Australian beekeepers can be achieved.
It has taken us to our third year to produce the journal papers and start the road to patenting inventions. Hopefully the wait will be worth it when you hear all our latest research results at the Australasian Honey Bee 2021 conference. Keep us in your diary 29th June- 1st July 2021.
​
​