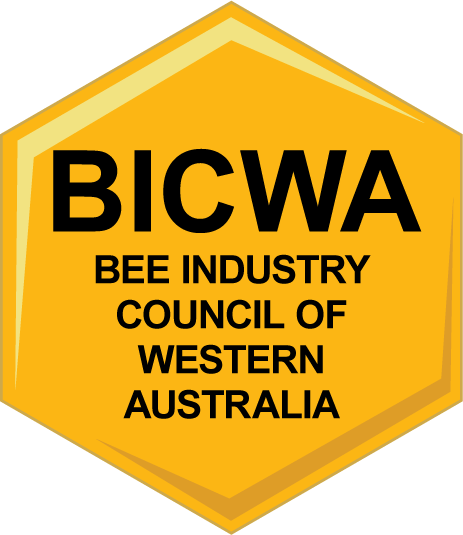 BICWA


Bee Industry Council of Western Australia Limited



Representing WA Beekeepers and West Australian Honey
Honey Month 2022
event photo gallery
A fantastic Honey month 2022 comes to an end. We have engaged, communicated, celebrated, networked, educated and learned a lot all about the humble honey bee!
​
See below a few snippets of events we have organised or attended in May.
​
If you have photos you like to share with us, or have any suggestion or comment for the next Honey Month celebrations, don't be shy and contact us: bees2honey@gmail.com.
Honey Festival 2022 - 29th May, Small Farm Field Day Gidgegannup
World Bee Day - 20th May, CRC / DPIRD / BICWA @ Forest Chase Perth CBD
World Bee Day display - 20th May @ Bunnings Northem
Honey Packing Factory tour - 27th May @ Capilano, Bayswater
Trucks, Loaders and Lifters 27th May @ BeesNeez Apiary, Beechina