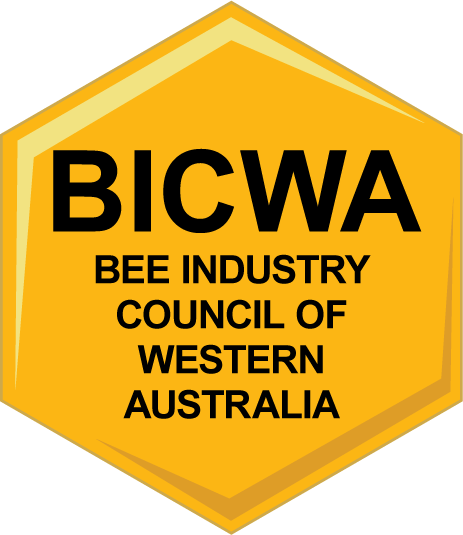 BICWA


Bee Industry Council of Western Australia Limited



Representing WA Beekeepers and West Australian Honey
Honey Month Calendar May 2022
Honey Month aims to promote the Australian honeybee industry and its products to the broader public.
One of the driving forces behind Honey Month is to develop an interest in beekeeping by the next generation as well as to educate the public to support WA honey and its beekeepers.
Bees are under threat from disease, climate change and dwindling forest resources. It is necessary for the community to appreciate and understand the importance of bees as our master pollinators and how they play part in every aspect of the ecosystem and food diversity.