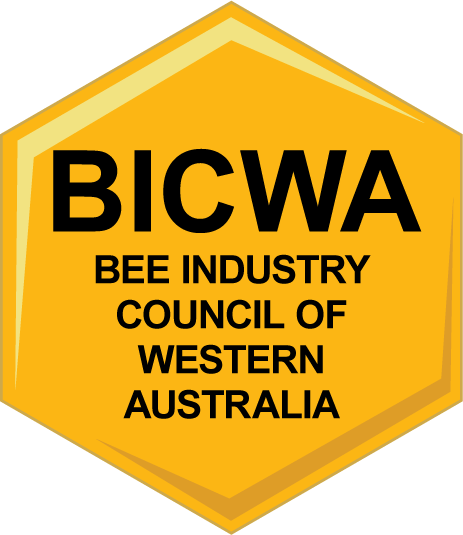 BICWA


Bee Industry Council of Western Australia Limited



Representing WA Beekeepers and West Australian Honey
Honey Month - May 2019 Calendar of Events
Program
During the month of May the beekeeping industry has designed some creative and fun-loving events all around Perth. We are very excited to have more than 30 events, activities and master classes and listed them as follows:
​
Come and celebrate with us a Honey Month full of fun – excitement – and bee learning.
​
​
Factory Tour, Bayswater - Fri 10th May
​
Open to public to tour the honey packing facility.
Date: 10th of May
Time: 10am – 3pm, 30min sessions during this time period
Place: 99 Beechboro Road, Bayswater
Price: FREE
Booking: not required – enquiries Michael Bellman 9271 8133
Health & Honey Talk, Maylands - Sat 14th May
​
Local naturopath and beekeeper will talk honey and your health, demo at home beauty and demo some healthy honey treats.
Date: 14th May 2019
Time: 6pm
Place: 213 Railway Parade, Maylands 6051
Price: $40 incl. take home a goodie bag
Honey Themed Dinner, Scarborough - Sun 15th May
​
The Rendezvous Hotel is perfectly situated at the new redeveloped Scarborough beachside. After a successful last years Honey Month dinner, Executive Chef Wendelin Ulrich and his team of culinary experts create again a delightful, honey infused 3 course feast.
Date: 15th May
Time: 6.30pm
Place: Observation City Rendezvous Hotel, 148 The Esplanade,
Scarborough 6019
Price: $79 pp
Bookings: call 9245 1000 or www.TFEhotels.com/rendezvous
Honey Based Dish, Highgate - Wed 1st - Fri 31st May
​
Honey based dish through the month.
Date: 1st - 31st May
Place: 519 Beaufort Street, Highgate 6033
Price: please check webpage for updates
Bookings: www.must.com.au or call 9328 8255
Beekeeping Now & Then, Perth - April - June May
​
Display of various beekeeping and educational material in City of Perth library.
​
Date: April – June
Time: Monday – Friday 8am – 6pm, Saturday 10am – 4pm,
Sunday 12 – 4pm
Place: 573 Hay Street, Perth 6000
Price: FREE
Booking: www.visitperth.com.au