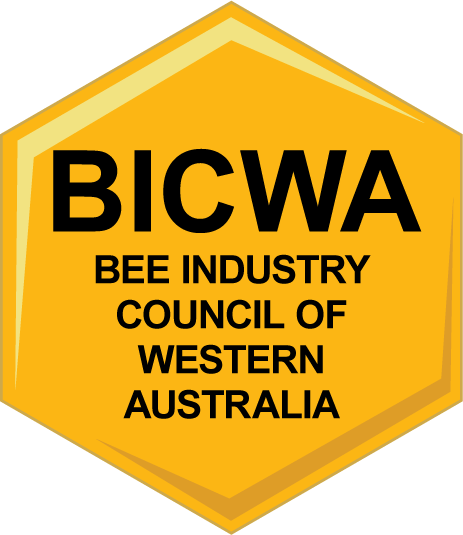 BICWA


Bee Industry Council of Western Australia Limited



Representing WA Beekeepers and West Australian Honey
Honey Month - May 2019 Calendar of Events
Program
During the month of May the beekeeping industry has designed some creative and fun-loving events all around Perth. We are very excited to have more than 30 events, activities and master classes and listed them as follows:
​
Come and celebrate with us a Honey Month full of fun – excitement – and bee learning.
​
​
Honey I'm Home - Maylands
​
The home of Perth's Finest Honey Produce. Award winning range of Raw Honey and handmade honey products, own Apiary, laboratory certified honeys, shop in Maylands. A beautiful range of amazing honey products made with love!
​
Date: Tuesday – Sunday
Time: Tues-Fri 10am-5pm, Sat 10am – 4pm, Sun 12 – 4pm
Place: 213 Railway Parade, Maylands 6051
Info: www.honeyimhome.com.au
The House of Honey - Herne Hill
​
The House of Honey showcases all things honey and bee related from pollen, royal jelly, handmade beeswax candles to beauty products and giftware. Live bee display, Sticky Spoon Cafe with delicious range of natural food and beverages. Be amazed how different they all taste.
Date: Monday to Sunday
Time: 10am – 5pm
Place: 867 Great Northern Highway, Herne Hill 6056
West Coast Honey, Gingin
​
Heaven from a Hive! Free tasting of raw and unfiltered honey, live bee display, view the honey extraction process (seasonal), homemade delights and beverages, local produce and gift shop.
Date: Thursday to Monday
Time: 10am – 4pm
Place: 172 Gingin Brook Road, Granville, Gingin 6503
Davies Apiaries, Oldbury
​
Date: Monday - Saturday
Time: Mon – Fri 8.30am – 4.30pm / Sat 10am – 4pm
Place: 274 King Road, Oldbury
Southern Forests Honey, Nannup
​
Second Generation Australian Beekeepers Sarah and Simon Green open their doors for Raw & Creamed Honey tastings, sales, and wax related products.
Date: Thursday to Sunday
Time: 9am – 3pm
Place: 425 E Nannup Road, East Nannup 6275
Info: info@southernforestshoney.com.au www.southernforestshoney.com.au