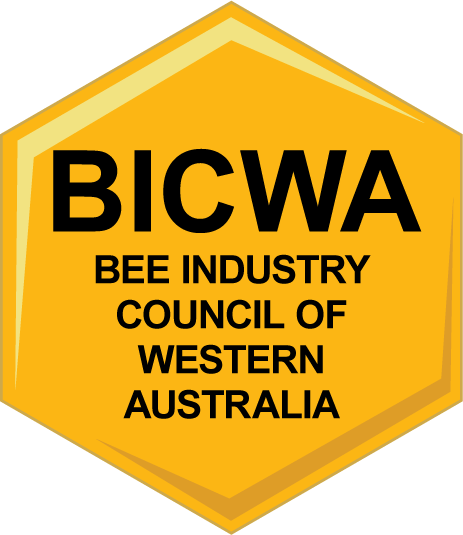 BICWA


Bee Industry Council of Western Australia Limited



Representing WA Beekeepers and West Australian Honey
BICWA




Alliance Partner Organisations
​
The WA Apiarists' Society currently has over 800 members, the majority being hobbyists who meet to learn, share and promote the craft of beekeeping.
​
Formed in 1953, the Society has been guided by a committee of volunteers under whom membership numbers have steadily increased. We are the second oldest Beekeeping Association in Western Australia and can proudly say that we have the largest membership not only in WA but in Australia.
​
Meetings are held monthly (see our 'Meetings' page for details). Expert guest speakers and in-the-field practical sessions are a feature.
​
All are welcome to attend!
​
​
WA Farmers Beekeepers Section represents the majority of commercial beekeepers in the state, both in number and production of honey. The Beekeepers Section meets four times per year to deal with state and national policy issues affecting beekeepers in Western Australia. Executive members are represented on a number of Committees ensuring that views of beekeepers are maintained.
​
The Beekeepers Section is the state representative body that has membership to the national peak body, the Australian Honey Bee Industry Council. National representation around the table is of paramount importance for the future sustainability of the bee industry which is in a unique position on a global scale.
​
​
​
The Western Australian Beekeepers Association (WABA) is a progressive association which was formed about 15 years ago to represent the interests of all beekeepers in Western Australia, from the professional level down to amateur and hobbyists.
​
It focuses on providing extension and education activities, as well as representing the beekeepers in their interaction with government agencies at both state and national levels. It also works closely with researchers based in our Universities.