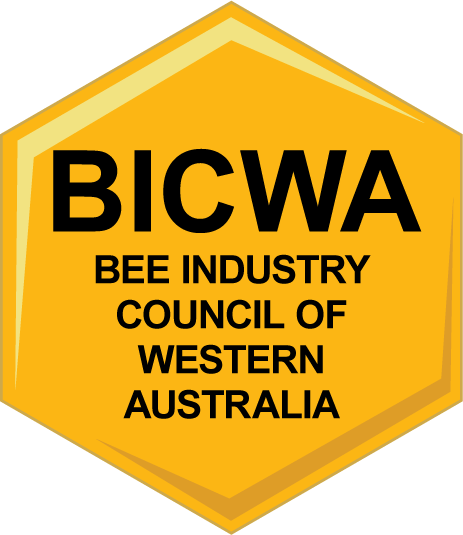 BICWA


Bee Industry Council of Western Australia Limited



Representing WA Beekeepers and West Australian Honey
BICWA 2019 Beekeeping Conference &
ChemCentre Research Dinner
​
A few of the Presentations from the Conference:
​
Presentations on Day 1
Presentations on Day 2
Saturday, 25th May
ChemCentre Research Extension from 11am
​
There will be an update overview presented by Ken Dods and researchers involved as part of Chemcentre and BICWA research extension.
Sessions will run from 11am concurrently (in another room) with the already scheduled BICWA speaker sessions. This is included in the price of the ticket you have already purchased.
​
Industry & Distribution Engagement Dinner from 6pm
There will also be an Industry and Distributor engagement dinner in the evening from 6pm (tables of 8). Tickets are available to purchase at a subsidised cost of $40pp.
​
If you wish to attend the dinner please return to the BICWA website and purchase prior.
Tickets Closed
Looking for Accommodation: stay at Mandoon Estate :
​
Deluxe room $185 Superior room $205 Exec rom $235 all incl breakfast. Call Ph 6279 0555 to find out more about this offer.