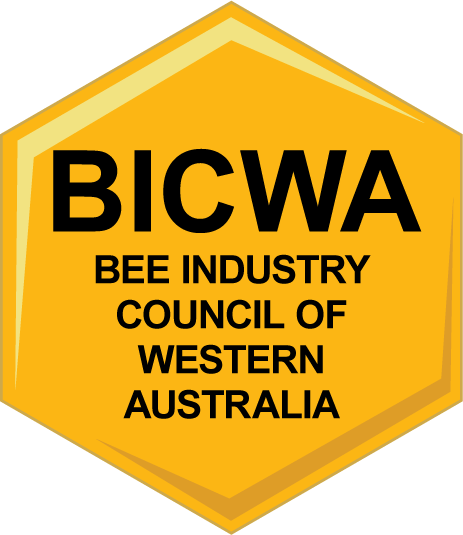 BICWA


Bee Industry Council of Western Australia Limited



Representing WA Beekeepers and West Australian Honey
Honey Month - May 2019 Calendar of Events
Program
During the month of May the beekeeping industry has designed some creative and fun-loving events all around Perth. We are very excited to have more than 30 events, activities and master classes and listed them as follows:
​
Come and celebrate with us a Honey Month full of fun – excitement – and bee learning.
​
​
Spit in this Hills, Chidlow - Sat 4th and Sun 5th May
​
We are super-excited to announce that the second annual 'Spit in the Hills' is joining forces with the Progressive Axemen's Association WA and Honey Month to present an eclectic weekend featuring an international KCBS sanctioned BBQ contest alongside a traditional wood chop competition, as well as a celebration of the noble Honey Bee and artisan markets.
​
Bring the whole family for a great day out in the Hills, with free entry for spectators. The Chidlow Tavern will be firing up their BBQ and vending alongside some of the teams, plus the return of Chidlow Choice - where spectators can become judges, test your taste buds with the blind honey challenge or prove your wood chopping skills on Sunday.
​
We are also teaming up with National Honey Month and bringing in local expertise in beekeeping and honey producing. Festival goers will have a wonderful opportunity to learn about bees, beekeeping, hives, breeding of queens, and best of all ~ a chance to taste some of our local honey. Our markets will also include a wonderful range of bee products for you to sample and purchase.
Date: 4th & 5th May
Time: 10am – 10pm
Place: Chidlow Tavern, 4 Thomas St, Chidlow 6556
Bookings: See Facebook Event Page, Spit in the Hills – BBQ Contest
Phone: 9573 5265 or eMail: fran@aliveandkicking.com.au
Beekeeping Talk & Tour, Beechina - Sat 4th May
​
Beekeeping talk and tour of extraction facility on the hour.
​
Date: 4th May
Time: 10am to 3pm
(10am/11am/12pm/1pm/2pm)
Place: 285 Leyland Close, Beechina
Price: $5.00 donation to Honey Month for future events
Bookings: not required, information 0428 290 029
Honey & Bee Themed Market, Stoneville - Sun 19th May
​
A monthly market held at a different location each month. For May it will be honey and bee themed.
​
Date: 19th May
Time: 9.30am - 3pm
Place: Norris Park, Bentley Street, Stoneville 6081