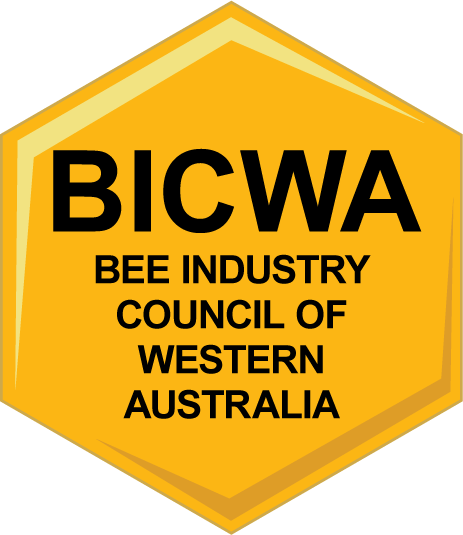 BICWA


Bee Industry Council of Western Australia Limited



Representing WA Beekeepers and West Australian Honey
In Memorium of the Apiarist Life of
Stephen Davies
It is with great sadness that we offer our deepest condolences to Shara, Robert and Louise on the tragic passing of Stephen Davies. Also to John and Betty Davies and family please accept this tribute to the beekeeping life cut short December 13th 2017 whilst transporting his hives between honey flows.
​
Stephen was known for his best practices in keeping bees. He ran a quality Commercial business which he took over from his father John. He was a quality operator and had just completed an extension to his apiary business in Baldivis in the form of a shopfront sales area with buildings to house the day to day operations of extracting, packing honey, beeswax and pollen.
​
Stephen was integral in the collaboration with Chemcentre forming the WA Honey Research Development committee under the umbrella of WA Farmers. This committee was to further investigate the Jarrah and Marri honeys produced in Western Australia for, initially their medicinal activity, two successful grants have been received from the Department of Agriculture, with a third in application, each of these researching these honeys further.
​
Stephen was an Industry person, he had been on the Executive of WAFarmers Bee Section for three years, a contributing member of the Rottnest Island Bee Breeding program as well as a representative on the AHBIC Disease committee.
Stephen was always ready to offer advice, share his knowledge and be involved. Stephen was one of the better beekeepers this state has produced, he was constantly driving to take his business and the industry in general to a whole new level of professionalism.
​
He will be sorely missed.